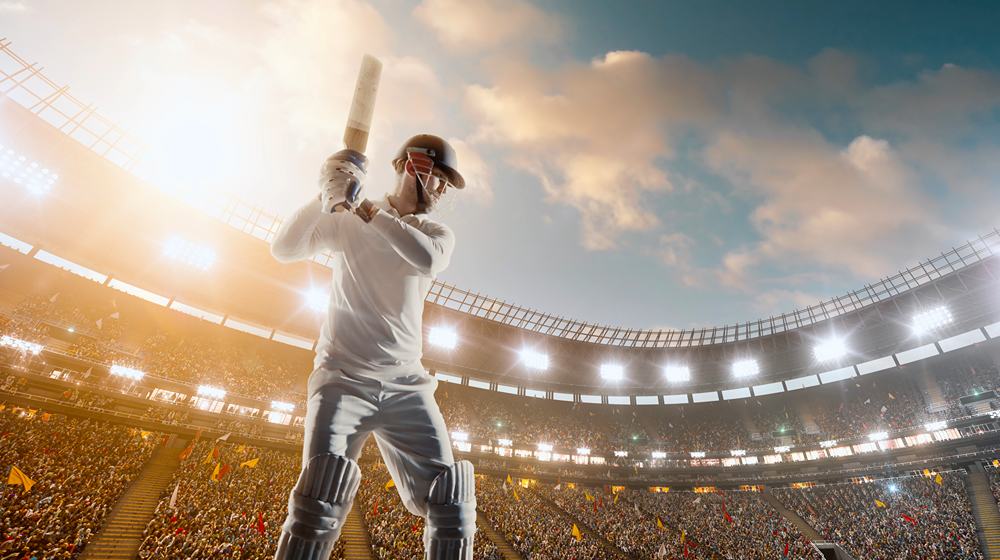 The History Of Cricket Uniforms
Date Posted: 16 August 2022
If you're a cricket player, coach, or team manager, you're probably aware that the sport has a long and fascinating history associated with its uniforms. In the past, cricket clothes were unkempt and unbending, but today's versions are significantly more ornate and intricate. That heightens the enthusiasm among cricket fans watching the game.
This blog post will look at cricket uniforms' history and evolution. We will also discuss how todays modern sublimated cricket uniforms impact the game and the team's performance.
So if you're interested in learning more about cricket attire and how it reflects the sport's rich past, keep reading!
How Cricket Began
Cricket began in 16th-century England. At that time, upper-class men and boys from public schools dominated the cricket field. Over time, the game has gained popularity and is currently played globally.
Australia has been England's closest rival ever since. Despite numerous obstacles, Australian cricketers managed to triumph. Having won five ODI World Cups, they are now considered the best cricket team in the world.
Early Cricket Uniforms
Early cricket attire was quite different from how it is today. Back then, cricket wasn't supposed to be played in whites unless there was a specific tradition. Additionally, there was no regularity in the attire used.
Three-cornered or jockey hats with silver or gold lace, frilled shirts, nankeen breeches, silk stockings, and buckled shoes were typical. Only Hambledon, England's most prestigious cricket club, wore sky blue coats with etched buttons.
19th Century Cricket Uniforms
This century has seen a significant shift in cricket uniforms as the sport has become more entrenched in society.
Early to mid-1800s
Non-white cricket uniforms persisted during this period. Full length trousers were introduced, although some people continued to wear breeches.
Everyone on the ground wore black Oxford shoes. Tall black or white 'beaver' hats also became the norm.
The mid-1800s
By this time, frills were superseded by high collars and wide bow ties on shirts. Professional players would wear large braces and belts with metal clasps.
Cricketers would occasionally wear straw caps shaped like haymakers. Short white flannel coats were still fashionable throughout the century, paving the way for cricket coats or blazers.
The late 1800s
At this point, the club cricket colours had begun to emerge. White bowler hats replaced tall straw hats, and had ribbons in team colours wrapped around them. As a result, cricket teams began to wear coloured or patterned shirts as part of their uniforms. Dots, stripes, and checkered lines were common patterns printed on cricket uniforms.
20th Century Cricket Uniforms
Toward the end of the 19th century, coloured clothing began to fade. The standard cricket attire evolved into white shirts with fully or partially starched fronts. Ties were rare, although small bow ties with low turned-down starched collars existed. Buckskin boots first appeared in the early 1800s but did not replace the brown and white varieties. And umpires were still clad in their traditional uniforms.
It wasn't until the end of the 19th century that the classic cricket attire that we all know of began to take shape, following a century of tinkering with colours and textures. Soft white hats in felt and linen, county caps, and rubber-soled boots developed over time, as did sleeveless sweaters.
The contemporary cricket sweater common today evolved from this period of time.
Modern Cricket Uniforms
Today's cricket jerseys have become increasingly elaborate, bright, and attractive. After the then-Australian Cricket Board successfully pushed for day-night matches, the 50-over format adopted brightly coloured clothing as a standard.
Conservatives, on the other hand, were not pleased. After the England team stated their dislike for coloured clothing, ODI cricket matches were again played in white clothing. Embellishments were restricted to collars, waistbands, and side stripes.
The other teams, on the other hand, were unfazed by this. During the 1982 Rothman Cup, New Zealand wore a coloured kit. It was the first one-day cricket series played outside of Australia with coloured clothing. The following year, the Indian cricket team hosted the first day-night ODI cricket against Australia in flamboyant bright attire.
Furthermore, at the 1992 World Cup, Australia and New Zealand pioneered day-night matches using coloured jerseys with player names. And the rest is history.
Why Do Cricketers Wear White?
Even though cricket uniforms have gotten more trendy and colourful, cricketers continue to wear all-white uniforms. They primarily wore them during test cricket matches.
The following are some of the reasons they continue to favour white:
It makes it easier for players to get a better look at the red ball as it gets closer. Cricket was played with red balls until 1977.

It symbolises legacy, and gives the game an air of respectability and significance.

It reduces the amount of heat that the body absorbs.
Whatever the reasons are, cricket whites are iconic and well recognised globally.
Customise Your Own Cricket Uniforms With Mecca Sports
Cricket uniforms have come a long way over the years. While new uniform innovations are still possible, one thing remains the same — cricket players are always eager to show their team spirit out on the pitch. Cricket uniforms with their colours and logos help players feel united and proud of their team.
Sublimation printing is an excellent method for creating a one-of-a-kind and eye-catching design for your cricket uniform. It enables you to create vibrant, field-defining designs. To read more about the technique of sublimation printing, check out our previous blog here.
If you need cricket uniforms, Mecca Sports offers sublimated uniforms that are comfortable, breathable, and long-lasting. Get in touch with us today to find out more.