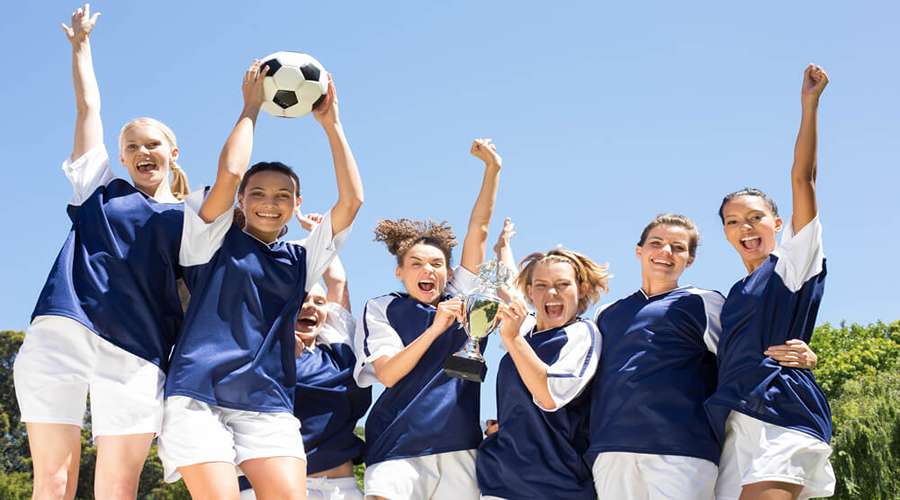 How Custom Teamwear Unites Your Sports Team
Date Posted: 21 April 2022
Sports teams come in all shapes and sizes, from minor league to the pros; team spirit is what unites them all. And that team spirit is on full display when they're decked out in matching custom teamwear.
Whether you're a fan, a player, or a coach, seeing your team in coordinated uniforms feels right. It's one of the simplest team building activities that sends a message of unity and strength. It's a fun way to help carry you through any game or competition.
Here are a few ways on how to bring a sports team together from through a well-designed uniform – from professional athletes, sports clubs, to employees and minor leagues.
Unify Your Team & Make a Statement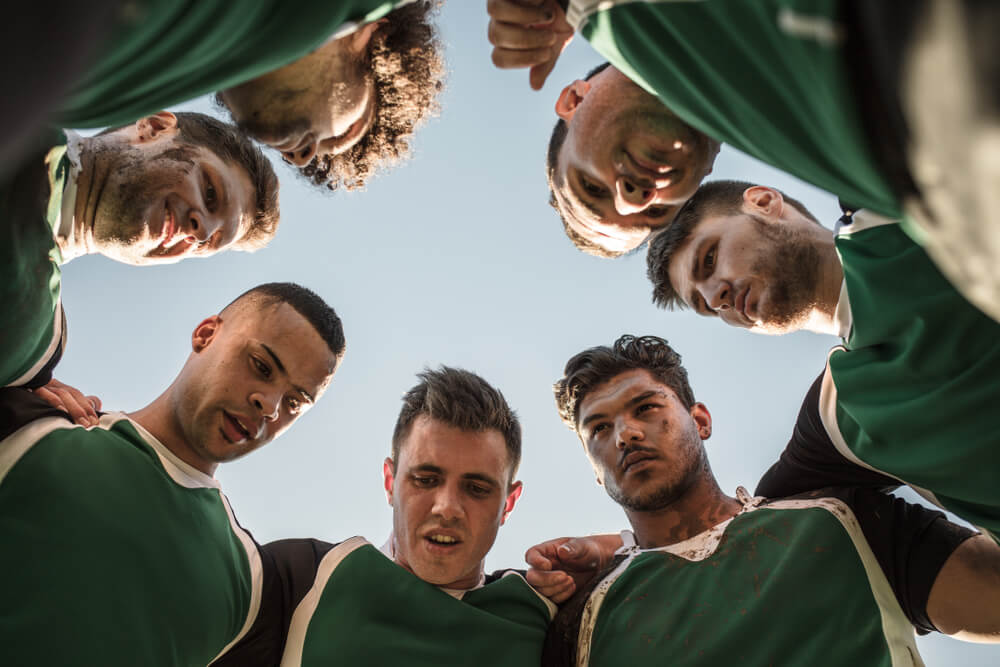 Nothing beats having uniforms that look good and project the image you want.
When your team is wearing a matching kit, it shows unity, strength, pride, and loyalty. You can wear them with confidence in any setting because they speak for themselves.
They help you stand out in the crowd when you need to make an impression, whether at work or when representing your club on game day.
Enhance Your Performance in Any Setting
Encourage your team members to improve their skills through effective and fun team building activities and exercises. Communicating the team goals to the entire group and helping them understand promote engagement and a stronger team spirit.
You might not be in professional leagues or working for major companies that require formal business attire. But if your team members are in competitive amateur leagues or just doing something casually with friends after work, everyone knows that looking sharp helps with both maintaining confidence and professionalism.
Wearing matching uniforms adds to that. It's partly about the clothing itself, but it's more about how you feel in them. It's a simple, almost effortless team building exercise that creates better team chemistry and bonding.
It's About Representing Your Team
Custom teamwear is something your whole group can get behind because they reflect the image you want to project
They do more than make you look good– they let people know what you stand for and who you represent. That means when team members wear it, whether at work or on game day, everyone knows where they stand.
When teams work together towards a common goal or purpose, there's nothing quite like having custom uniforms that unify them under one banner.
Motivates Your Teammates & Brings Clarity to Everyone
When you're part of a team, the little things can make a big difference.
There are a lot of intangible factors that come into play when you're trying to motivate your teammates and yourself to do something great, like fun team building activities while wearing matching soccer uniforms, for example.
It may sound simple, but it can make a significant difference. Wearing something new and fresh with a team logo is a great way to get yourself pumped up before a big game or work event.
Promotes Equality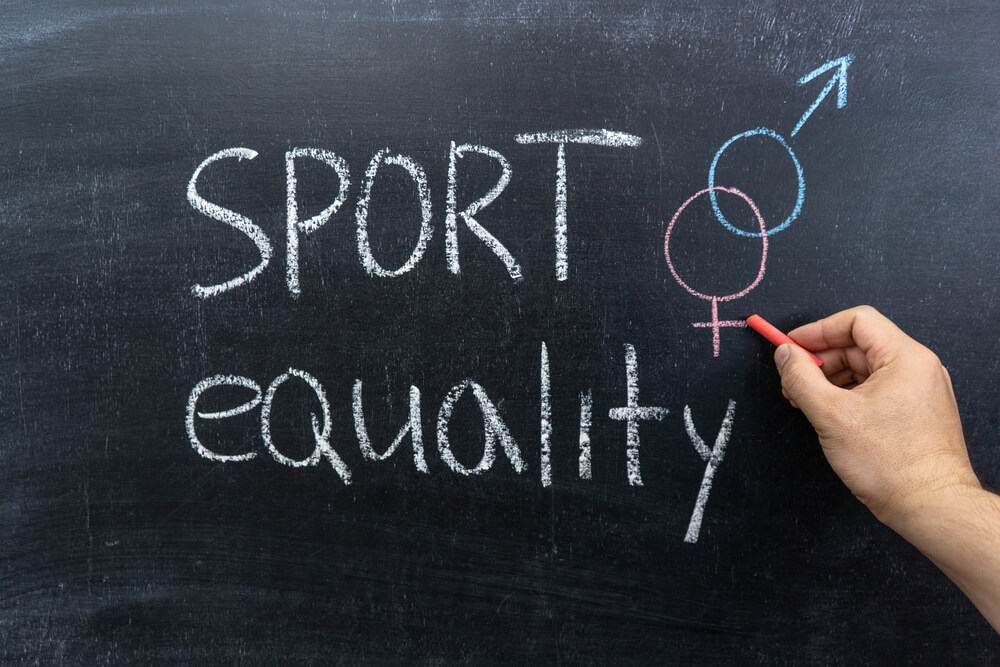 Custom teamwear is an excellent way to promote equality in your sports team or organisation. Sports uniforms unite everyone on the team regardless of age or gender. It's essential to promote equality in the sports teams you work with, and custom teamwear helps contribute towards that.
Perfect Amount of Comfortability & Style
Anyone who plays sports knows that not every uniform is designed equal. Some offer more support and protection; others are lighter and easier to move in.
It would be best to have something that would allow you to maximise your performance while still being comfortable and looking like a team. Every sports team player can get behind custom sublimated uniforms because they help them play their best without sacrificing style.
If you're looking for quality, durable, dependable sportswear that allows players to move freely out on the court or field, look no further than Mecca Sports. We have a wide selection of jerseys, pants, vests, shorts, footwear, accessories and branded teamwear. Perfect for any team sports or leisure activities such as:
Soccer

Rugby

Basketball

Baseball

Netball

Cricket

Football

Tennis

Swimming

Fishing & more
Even if you haven't decided on your custom made uniform design, here at Mecca Sports, we have an in-house graphic designer to help you out with a logo, colour scheme, font choice and overall design for your team.
We always want to ensure that you achieve the right branding and look you have in mind for your team or organisation.
Custom Uniforms for Everyone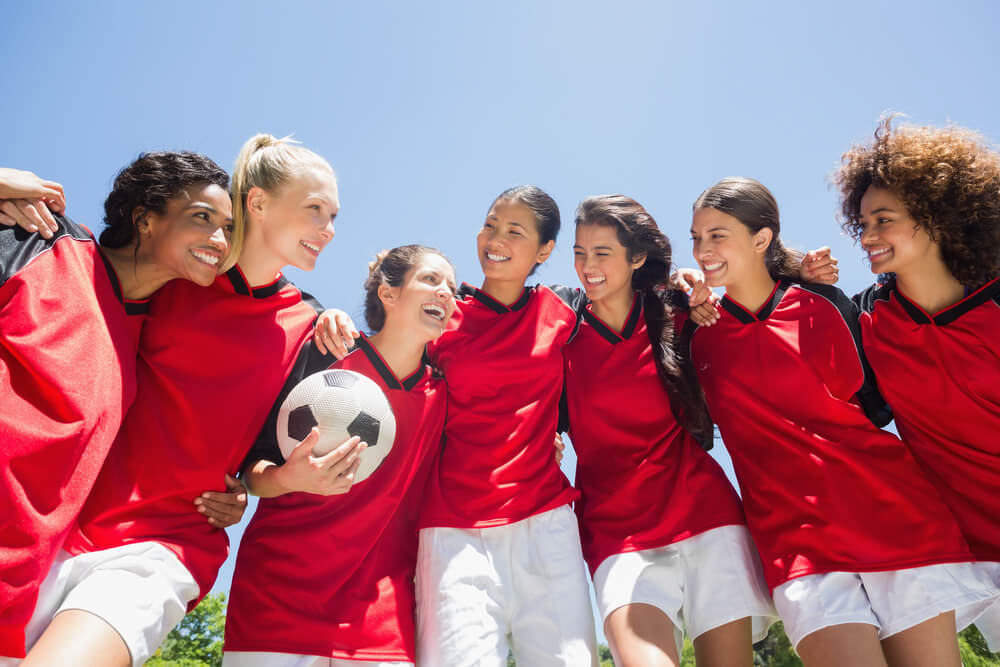 It just feels good to be unified under one banner, wearing the same colours and representing one pride. Custom uniform and team sportswear companies understand this, which is why Mecca Sports, the leading supplier of custom teamwear in Australia, has you covered.
With teamwear for nearly every sport imaginable, you're sure to find something that will suit your team.
Whether you're an amateur league, major sports club or a social sports team, there are custom sports uniforms online options that will meet your needs.
If you have any questions about the proper uniforms for your situation, contact Mecca Sports through our website today, and we can help you find what works best for whatever you have in mind.