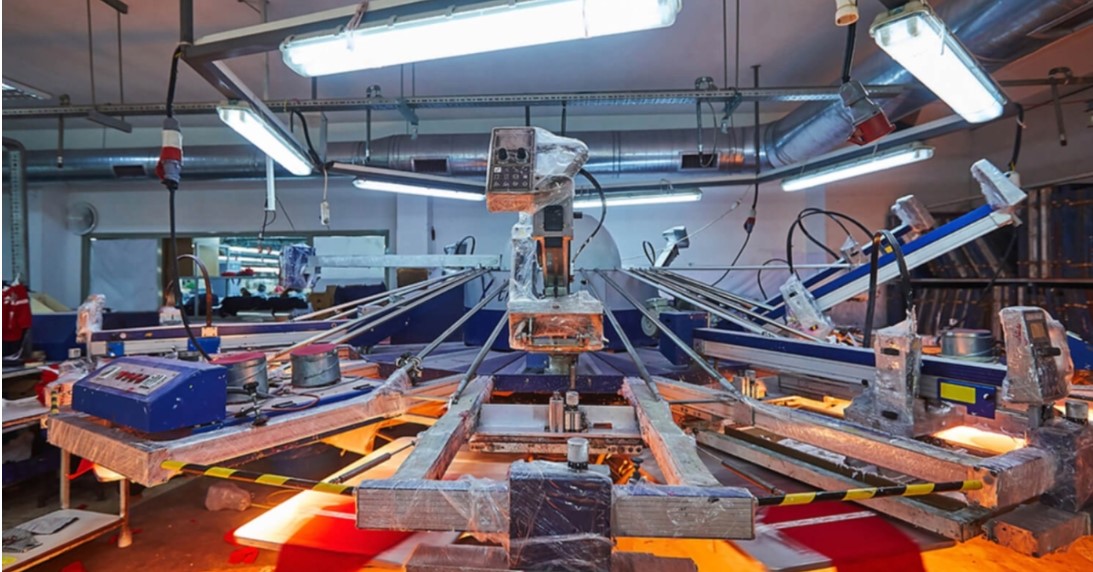 Embroidery vs Printing: Which is the Best Option For My Team's Sport's Uniform?
Author: Mecca Sports Date Posted: 13 January 2022
When deciding whether to embroider or print your team's uniforms, you need to know what makes each process unique and how it suits your team's needs.
In this blog, we'll take a closer look at both options and help you decide which one is right for your team.
What is garment embroidery?

Embroidery is a process that creates decorative designs on fabric items by using various stitches, like running stitches using computerised embroidery machines. It is an ancient technique, but it has become all the rage in recent years because there are practically no limits you can embroider on or what designs you can create.
Modern commercial embroidery machines make the process a lot easier and quicker, therefore making embroidery a more accessible option for many sports teams.
What is garment printing?

Printing creates a single, large image on fabric items using ink or dyes.
There are different types of printing that can be used for sports team uniforms. A key technique is screen printing, where the ink is pushed into the fabric through mesh screens. It is a fairly ancient technique which has been used for centuries on many different types of materials, to fabrics, wood and even glass.
There is also a rise in digital printing techniques, a key one being sublimation printing. Sublimation uses heat and pressure to transfer the design from the sublimation printer to the fabric. Because the ink is practically fused with the fabric, sublimation prints are crack and fade-resistant, making it the ideal choice for custom teamwear. Sublimation printing is a newer technique that can create almost any image imaginable.
It also allows for large detailed designs to be printed across the entire garment, known as 'seam to seam' printing.
Embroidery vs Printing

Cost
Embroidery tends to cost slightly more than printing, but this does depend on the nature and size of your logo/design.
If you're looking at producing large quantities of items, embroidery might not be the best option as it requires a higher cost and longer time to complete. But if you're placing a logo on smaller quantities of merchandise, or the logo itself is smaller in size, you might want to consider embroidery.
Printing is generally faster and more cost-effective than embroidery. In the case of sublimation printing, the sublimation printer can be reused for multiple designs, and the sublimation print itself will last for years to come. Screen printing can also produce large quantities as the screen printing stencil can be re-used multiple times, but tends to be slightly more costly than sublimation printing.
As well as considering cost, you also need to consider which method is going to do your design justice.
Material
Screen printing is the only printing process that can be used on different types of materials. It typically uses pigment ink, which could last long on durable fabrics like cotton.
On the other hand, sublimation printing can only be done in polyester or high-polyester blend material. The material's synthetic fibres allow it to melt down slightly during sublimation, which in turn blends with the ink being transferred. This gives an end product of detailed and incredibly durable print.
Embroidery can also be done on all types of fabrics. Although they are ideal for thicker, knitted materials like spandex, fleece, or jerseys that don't crease as much, you can also embroider custom designs on lighter fabrics such as cotton or polyester.
Before deciding what method to use, you must first ensure that the material can accommodate printed or embroidered designs. Understanding the type of material will help you get more detailed, bold, and intricate designs.
Application
You can do embroidery on any kind of fabric. You can customise the design through the use of different thread colours and stitch styles. As long as they are woven fabrics, you should be able to create intricate designs or large logos.
Embroidery is also excellent for making smaller logos or patches that can be placed on the uniforms, which can be sewn together to create a more elaborate look like team pants with embroidered stripes or an entire uniform with embroidered logos.
The garment printing method on the other hand, has a more limited fabric application. It's not ideal to print on loosely woven fabrics, and the process may not be effective in adding small details. It is best on lightweight, tightly woven fabrics, such as cotton and polyester.
If you choose to print large detailed logos and images on your custom sports uniform, consider sublimation printing as it allows you to print almost any design in vibrant colour.
For more simple logos, screen printing may be the better option.
Durability
An essential factor to consider when selecting an embroidered or screen-printed logo is the durability of the design on the sublimated uniforms.
Embroidery created with high-quality thread is designed for consistency and high tensile strength. This means that the design will still remain strong after multiple washings.
In the case of screen printing vs embroidery, embroidery will probably last longer than a screen-printed design. However, sublimated uniforms are also made to resist fading and can essentially be as durable as embroidered ones.
Which Should You Choose?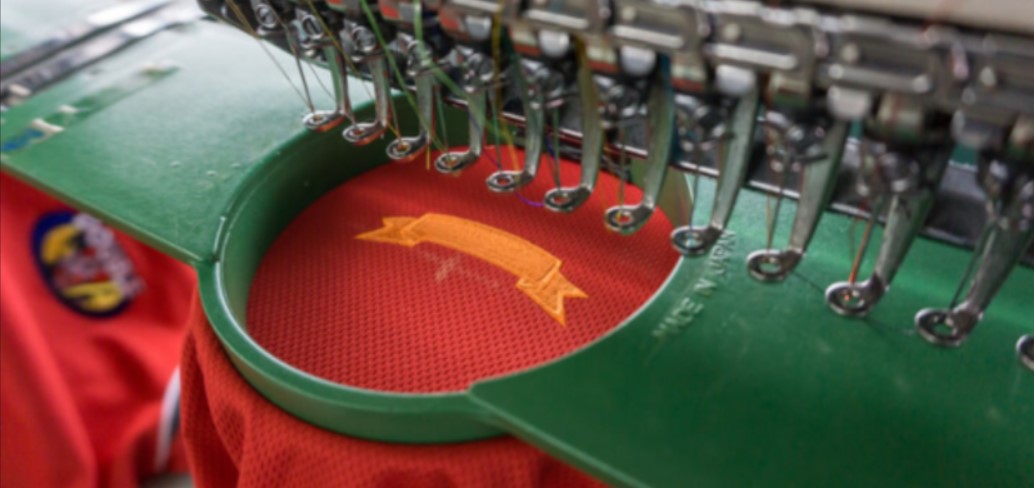 You may have seen athletes wear their team's uniforms or t-shirts with embroidered logos — it adds a more professional touch and helps promote a sense of unity within the team.
If you are looking for a more traditional approach, embroidery will be a good option. With a precise stitching process, embroidery can produce high-quality results and provide that premium touch to your teamwear.
However, embroidery is a longer process and can be more expensive. But if you have the time and resources available, it can produce a beautiful custom design for your uniforms.
Screen printing can handle any size batch but may be more time consuming as each individual colour needs to be applied in layers through stenciling. However, if you are wanting maximum vibrancy of colour and have a bit of time up your sleeve, it is a great option to look into.
If you want a modern, durable, and flexible design for your team's uniforms, sublimation printing is a great choice. It's also cost-effective and is able to handle large batch quantities. The quick turnaround time is something to note as well.
Whether the high-quality of embroidery appeals to you; you like the vibrancy and simplicity of screen printing, or you are wanting a large-scale design which will work fantastically with sublimation printing — get in touch with Mecca Sports today to commence the creation of your sports team's custom teamwear. Not a design whiz? No worries — we have an in-house graphic designer at the ready to help you.