Netball


Netball Uniforms
Our great range of custom sublimated Netball uniforms consists of A-Line Netball Dresses, Netball Bodysuits, Singlets, 6 Panel Skirts and Boyleg Shorts. Dresses, Bodysuits and Singlets all come with sewn velcro tabs for our custom made bibs. We also have a huge range of off court uniforms which can all be embroidered or printed to suit the needs of your club, if there is something specific you need or something matched then we will be able to assist.
There is a minimum order of 5 pieces for our netball range and the turnaround time on all of our custom sublimated netball uniforms is approx. 4 weeks from artwork approval.
You can submit your own custom netball uniform design or let our in house design assist in creating one for you.
Sublimated A-Line Netball Dresses
There is no limit to what you can achieve with our sublimated netball dresses, you can use as many colours, include as many logos and even individualise them with player names for no extra cost. They feature custom side panels for your team name and velcro tabs for your custom sublimated bibs.
Our sublimated netball dresses are made from a lightweight, durable 175gsm Ultramesh and comes in either a normal or racer back. Each dress comes with 6 velcro tabs on the front and back for our custom sublimated bibs which are available separately in a set of 14.
We also have an 'Extra Long' netball dress option available, 5cm or 10cm of extra length for no extra cost.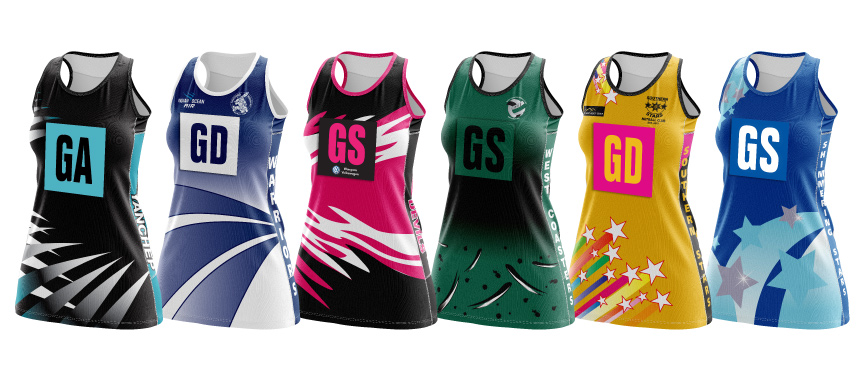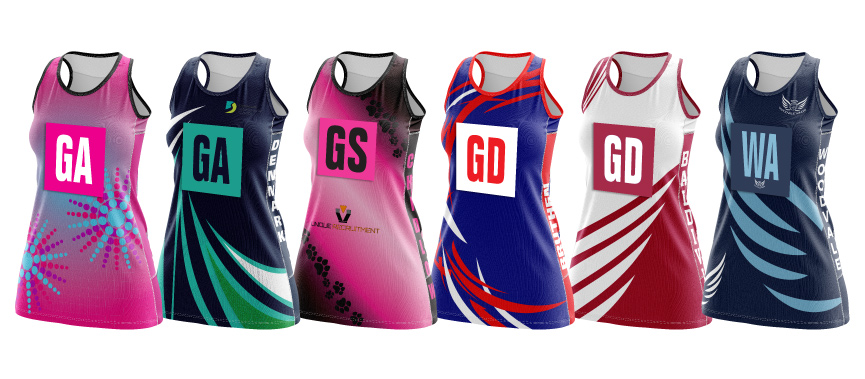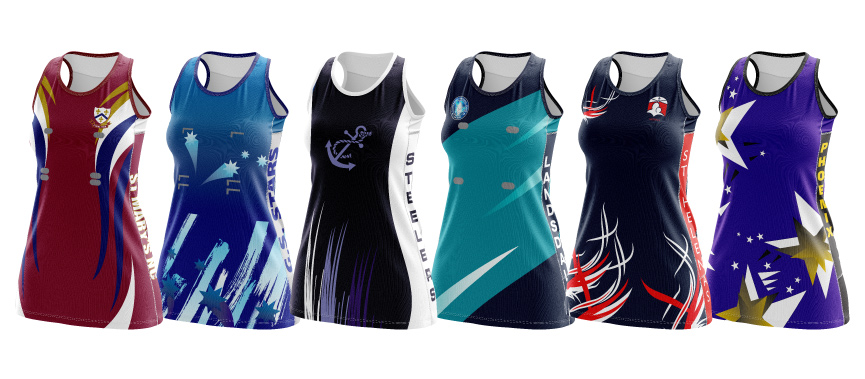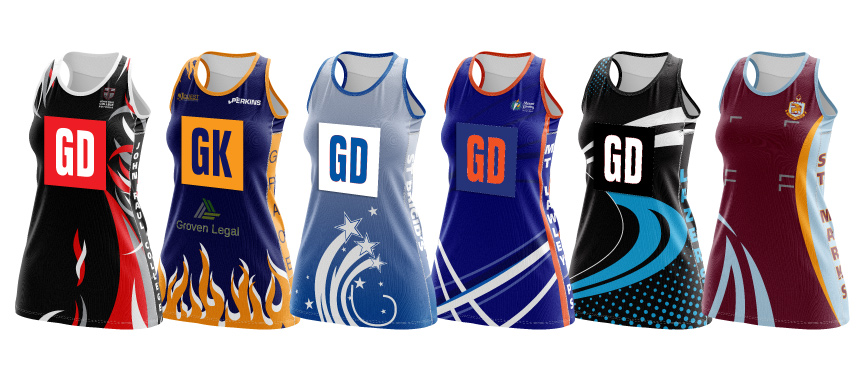 Boylegs
Singlets
Netballs & Equipment
At Mecca Sports we our own range of premium match and training netballs. We can also supply all the game and training equipment you will need. See our recommended match and training balls below, please enquire for a quote or give us a call if you have any questions.
Custom Club Netballs
Customise our Premier Netballs with your club logo and colours for the coming season!

Minimum order per design & size is only 25 pieces making it a viable option for any size club.

Lead time approx 10 weeks.